2020 has arrived, and with it comes a new decade of digital marketing trends. Think back to what technology looked like in 2010 — Instagram was born, Apple launched the first iPad, Facebook's total ad revenue was a paltry $1.86 billion (its revenue in Q2 2019 was $16.6 billion) and only 25% of Americans used smart phones (today it's 77%).
What shape will the digital world take in the next 10 years? Only time will tell. For now, check out these top five digital marketing trends for 2020.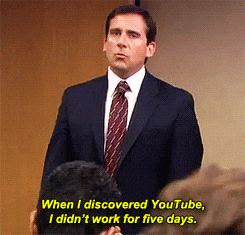 Video Runs the World
As online attention spans continue to dwindle, Instagram story viewership has exploded; in January 2019, there were

500 million daily active viewers

, with 98% of Instagram accounts utilizing stories. Brands are steadily adapting to this growing trend and are posting on average one story every four days. The ease of content consumption and creation will continue to drive this platform's growth.
Video isn't just prevalent on Instagram. It's expected to make up 82% of all internet traffic in 2020, and research shows LinkedIn users are 20x more likely to share a video than any other type of post.
TED Conferences, for example, are leveraging LinkedIn's autoplay feature to garner massive engagement. As of Jan. 24, 2020, this post featuring journalist and author Emily Esfahani Smith received over 23,000 engagements and nearly 800,000 views.
YouTube, the godfather of video, is projected to make

$5.5 billion in advertising revenue

in 2020. Brands creating ads for YouTube, though, should carefully consider their casting; a

recent study

shows ads which are gender balanced or feature more females than males are watched longer than ads with male leads. Influencers are Here to Stay
Sit back and get comfortable, because influencer marketing isn't going anywhere — in fact, its 2020 value is projected between $5 billion and $10 billion.
Instagram and YouTube are preferred influencer marketing platforms; last year, 89% of marketers utilized Instagram, and

70% used YouTube

. Early adopters have fans who have followed them for 10-15 years — loyal fans who dutifully double-tap their posts, carefully listen to their recommendations and essentially regard them as friends. When

92% of people

say they trust recommendations from family and friends more than traditional advertising, the power of influencer marketing becomes abundantly clear.
Brands see the most bang-for-their-buck when working with micro-influencers, or those with between 1,000 and 10,000 followers. Posts from micro-influencers have

higher engagement rates

, it's generally cheaper to work with influencers at this level and there's a greater chance for further collaborations.
The Federal Trade Commission (FTC) recently shifted its rules so the responsibility falls on influencers to make paid partnership disclosures and be familiar with Endorsement Guides. This decreases fraud risk for brands and marketers, which makes them more likely to continue utilizing influencer marketing.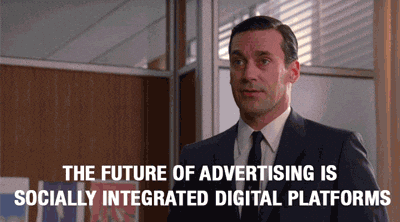 TikTok Presents Branding Challenges
TikTok was the

third most downloaded non-gaming app

in September 2019, with more downloads than both Facebook and Instagram. Even so, the platform has fewer advertisers than Instagram or Snapchat, making the potential reach of an ad campaign that much higher.
TikTok started allowing companies to buy traditional ads on the app in November 2019. Brands can access a self-serve platform for an average of $10 per thousand impressions (CPM) — compared with Instagram's average $8 per CPM, that's

a pretty steep price

.
Plus, only 4% of U.S. marketers currently use the platform; TikTok doesn't drive hard sells and isn't overly curated or filtered, meaning heavily branded content is unlikely to resonate with its majority Gen Z audience.
Instead, brands often turn to branded hashtag challenges for viral engagement. Jimmy Fallon's #TumbleweedChallenge, for example, amassed 8,000 videos with over 9 million views in just seven days.
Continued Misinformation
2020 is an election year, and the spread of political misinformation continues to ramp up. Avaaz, an international non-profit working to protect democracies from the dangers of misinformation on social media, shows

fake new stories received 86 million views

from August 2019 to November 2019 — that's three times as many views as during the preceding three months. Almost all fake news examined was negative.
Though Facebook has introduced

warning labels

to prevent the sharing of fake news in the run-up to the election, the Avaaz study shows the labels are doing little to stop its spread. Millions of Facebook users seem to be more than happy to share, and even believe, pieces of content clearly labeled as fake. Facebook CEO Mark Zuckerburg says he "remains open to ideas about how to curb the spread of false ads, including limiting the ability of candidates to target narrow groups of users," but Facebook hasn't committed to fact-checking political ads.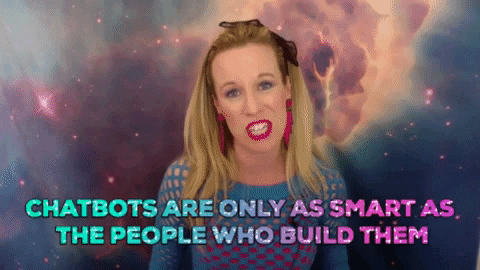 The Bots Take Over
Bots are pieces of software which can be programmed to automatically carry out certain actions. They're incredibly popular and effective — chatbot

open rates are 70-80%,

and one survey showed nearly 50% of respondents preferred communicating with a brand through a bot than through email or over the phone.
Even so, people who use bots expect them to incorporate a personal touch. Chatbots displaying emotional intelligence, or the ability to understand human emotions from a conversation and respond accordingly, are on the rise.

Predictions indicate

companies will build bots with emotional intelligence to bring soft skills to the business world and shape consumer interaction.
What digital trends do you think will be popular in 2020? Drop us a message and let us know, or ask how Candor can help you navigate the digital marketing world.