Fact: Google alone serves roughly five billion search queries every day, or approximately 70,000 searches per second. That's a lot of eyeballs looking for information.
As marketing professionals, it's our job to help our clients navigate the world of search engine marketing and meet their target audience wherever they happen to be on the internet. Ahead, we provide a quick crash course on this unique type of marketing and how you can leverage it to benefit your brand.
The Difference Between SEO and SEM
It's important to understand the difference between two key terms: search engine optimization (SEO) and search engine marketing (SEM). Think of SEM as the tree and SEO as one of its branches; SEM is internet marketing with the goal of increasing a website's visibility through organic search engine results and advertising. SEO is specifically leveraged to get a website to appear higher on results returned by a search engine. Essentially, SEM includes SEO, but it also includes other search engine marketing tactics.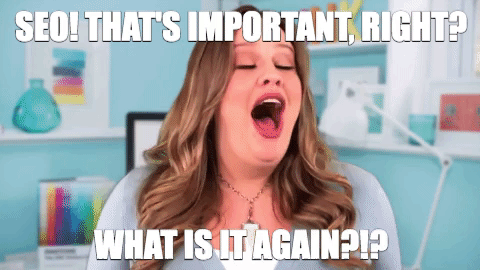 The Lowdown on SEO
Search engine optimization can help maximize the number of visitors to your website by ensuring your site appears high on the list of results returned by Google. This is achieved this through tactics like:
Incorporating specific keywords into title tags, meta descriptions, heading tags, alt text, etc.

Creating blog posts and landing page copy which contain relevant keywords and is optimized for quality

Cleaning up and properly formatting page URLs

Improving page load speed

Ensuring the ability to share via social media is integrated into your content
Effective SEO is a slow play — it's a vital strategy for savvy brands seeking long-term exposure, but it could take months to see results. Good news: there are other SEM tactics which yield more immediate outcomes.
SEM: Advertising
Another major component of SEM is paid search, or pay-per-click (PPC) ads. Let's say you're a company which provides home repair services. Through paid search, you can target people actively searching for these services and place a specific, detailed message in front of them. These brands are paying to have their ads show up for people using certain search terms — note the ads are shown before any other search results. Paid search essentially allows advertisers to "jump to the front of the line" when SEO isn't able to organically raise the brand's position.

Beyond driving people to your website, paid search can also help with these goals:
Getting customers to visit or buy from a specific business location

Encouraging customers to call or message your business

Promoting app downloads

Driving customer conversions, including making purchases on your website
It's a pay-to-play game; brands are charged each time a person clicks, but overall price is determined by such factors as ad relevancy, the corresponding landing page experience (here's where SEO comes in) and the ad's expected click-through rate (the percentage of people who saw the ad and then clicked on it). Check out the graph below for the average cost-per-clicks for various industries.

What's More Important: SEO or Paid Search?
To choose the best tactic, it's important to evaluate your brand's specific needs. If you're launching a new website and want to drive a lot of traffic to it, a paid search campaign will quickly help achieve your goal. If you're interested in long-term exposure and a continuous increase in websites visits over time, you'll need to leverage SEO.
Why even bother with search engine marketing? Because if you want to edge out your competitors, you can't afford not to. Use all the tools at your disposable and increase your chances of success.
If this is all coming out Greek to you, never fear — the marketing pros at Candor will steer you straight. Click here to contact us about developing a search engine marketing strategy that's right for your brand.